Temperature simulation
We simulate a temperature distribution with the software "Phoenics" and "JMAG".
Resistance heating simulation
The temperature simulation with Phoenics by ChamJapan allows us to find out the new hot zone design for your request. For the established hot zone, Phoenics predict a temperature environment inside of furnace with a temperature distribution simulation.
・Baking furnace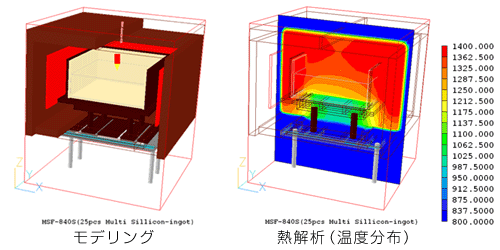 ・Line heat-treatment furnace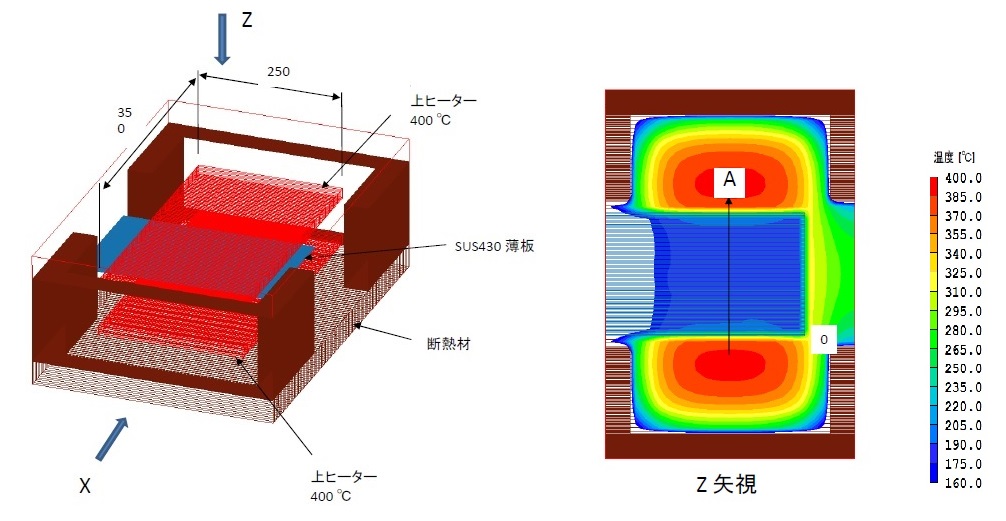 High frequency heating simulation
JMAG performs various simulation of the electromagnetic induction heating. In addition to electricity necessary for a power supply design, inductance, load resistance, JMAG calculates the temperature distribution of the heating target, too. It copes with not only simple direct instruction heating, but also temperature distribution of the direct and indirect compound heating with carbon hot zone. JMAG visually expresses the usual working state and also the state of the elapsed time in elevated temperature process.