Glove box multi-heating furnace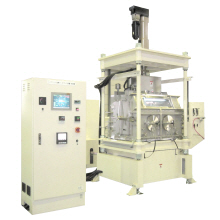 Heat in the glove box
2 types of heating can be controlled easily
High vacuum and dew point management possible
Automatic control software
HMS-0200G
Description
A glove box heating device that can easily use two types of power sources (high frequency induction heating power supply and pulse power supply). By selecting single / hybrid heating according to your purpose, all heating experiments such as firing, sintering and melting are possible. It can be used as a multi-experiment furnace to control pressure and distance with a servo press to perform hot pressing, hot working, unidirectional solidification, etc.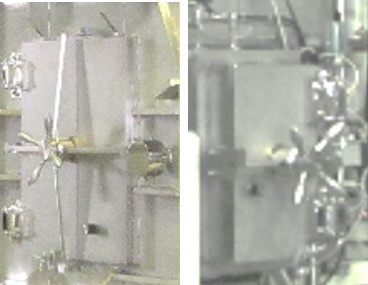 The power supply is equipped with 2 types of induction heating and pulse current heating, so that 3 types of heating can be selected: ①high frequency induction heating ②pulse current heating ③hybrid heating combined with both. Hybrid heating can be performed while changing the ratio of induction heating and pulsed heating.
The atmosphere inside the pass box attached to the glove box can be controlled independently.
As an optional specification, it supports 10-4Pa level high vacuum and dew point management. Equipped with an electric servo press, pressurization tests can be performed while finely controlling pressure and distance. Since our automatic control software is installed, the software can be changed according to your purpose.
Feature
Heating in the glove box is possible
High vacuum specification up to 10-4Pa
Can continue the experiments in a clean environment
3 types of heating methods (high frequency, pulse current, hybrid)
Pressure control and distance control are possible
Power control and temperature control are possible
Collect and save experiment data on PC
Automatic control software designed by KDN
Specification
Heating method
High-frequency induction heating + pulse current heating
Heating temperature
1700℃
Heating rate
100℃/min
Chamber
Glove box + pass box
Atmosphere 
Inert gas atmosphere after vacuum
Heating control method
Power control or temperature control
Press method
Servo press 200kN
Temperature measurement
Thermocouple or 2 color pyrometer
Optional

Ultimate vacuum 1×10-4Pa, high temperature heating up to 2500℃,

Hydraulic press (Pressure control), Dew point control (-75℃)