Compact hot stamping system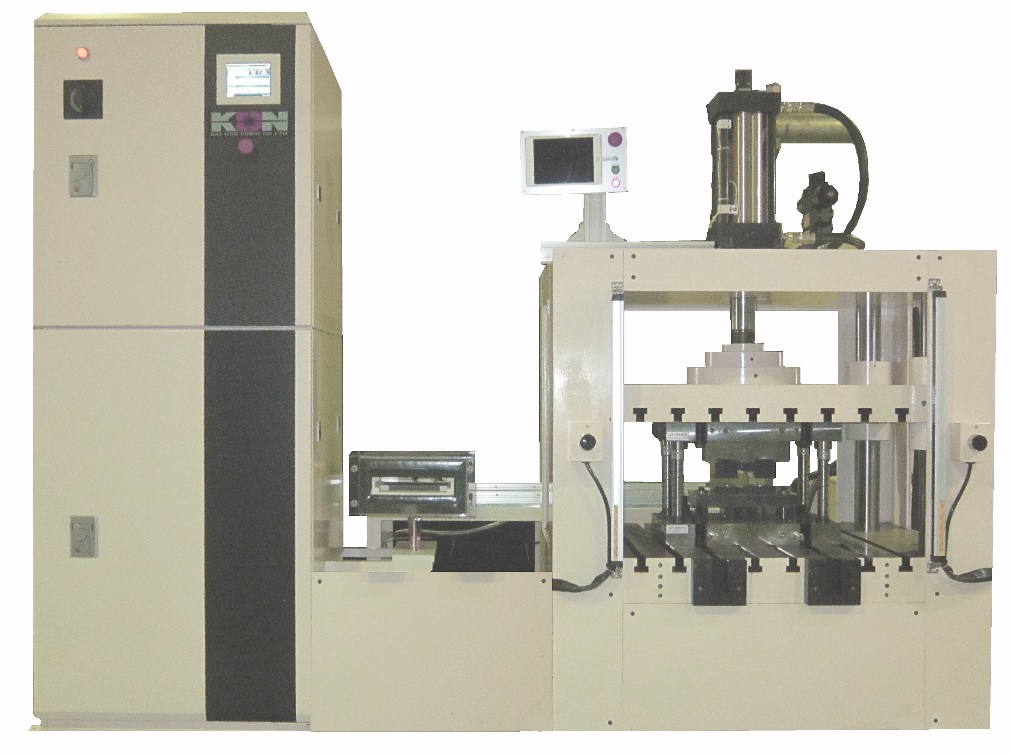 Compact & Cost-saving
For high tension and CFRTP material
Combining HF heating and servo press
IHS-0200
Description
The weight saving of automobiles and collision safety tends to be improved, and press processing is expected to be a large-scale market.
Dai-ichi Kiden combines proprietary high-frequency heating technology and servo press technology, offering a new system which is overwhelmingly compact, costs lower and shorter in heat treatment time, compared with conventional hot stamp equipment.

"High tensile strength steel sheet" is attracting attention as a material for next-generation automobiles.
We have designed special coils applicable to hot forming methods and induction heating technology. Heating is performed with energy saving for a short time impossible to achieve by atmosphere heating.
CFRP (Carebon Fiber Reinforced Plastics), which is a light and strong new material, is drawing attention as a substitute material for metals. The mold heating forming technique which could be applied to thermosetting · thermoplastic molding methods, incorporates energization heating technology.
Moreover, heating is carried out for a short time and energy saving by using direct current application technology to material.


Feature
IH type rapid heating - heating up to 1000 ℃ in about 10 seconds
Heating of hole machining board and trapezoidal plate - Controlling magnetic flux and eddy current to uniform temperature
Coil shape according to material and process - Control of heat distribution by coil shape
Heating method utilizing the skin effect - Heat concentrates only on the surface layer due to the penetration depth of the eddy current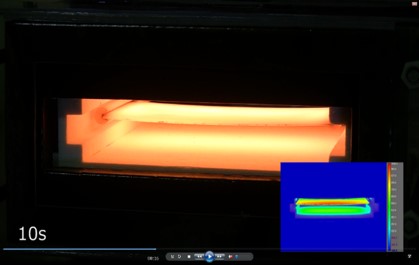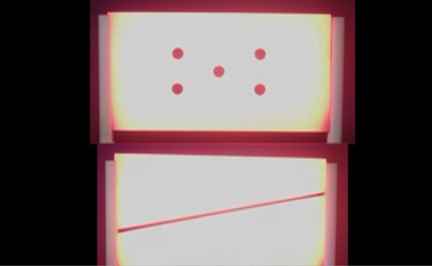 Application
Heat treatment of metallic materials such as high tension, aluminum, titanium, magnesium etc.
Heat treatment of CFRTP (Carbon Fiber Reinforced Thermoplastic Resin)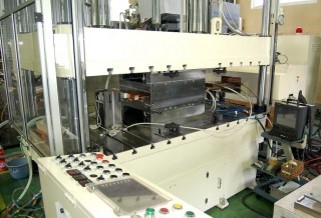 | | |
| --- | --- |
| Heating method | High-frequency induction heating |
| Heating temperature | 1000℃ (depends on the material) |
| Heating rate | Approximately 10 seconds to 1000℃ |
| Press | 200kN, Die height 500mm, stroke 250mm |
| Mold dimensions | Max. 600mm x 500mm |
| Transport mechanism | Electric actuator, stroke 500mm |
| Work clamp | Transport speed : 100mm/sec |