Hot press (block heater type)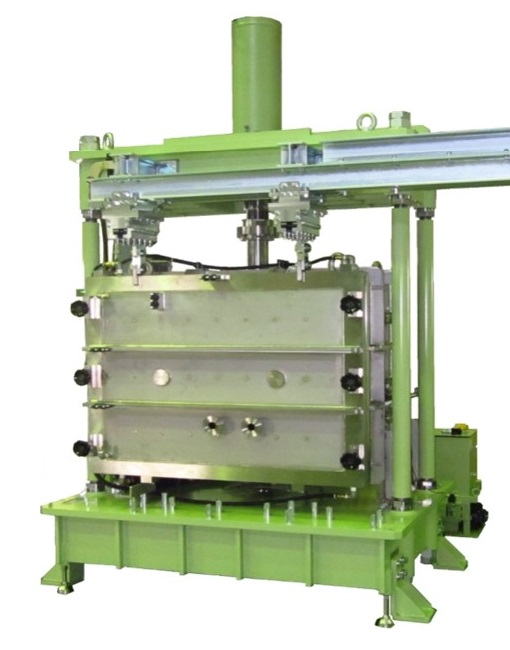 Used in vacuum, atmosphere, and inert atmosphere
press-molded by 2 block plates at high temperature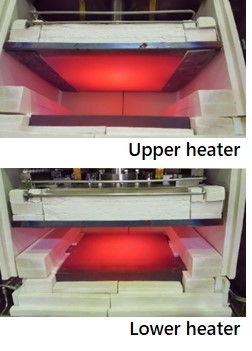 BHP-0500
Description
This hot press apparatus that uses the block heater BH-1100 can be used in 3 different atmospheres: vacuum, atmosphere and inert gas, making it suitable for the production and research and development of a wide range of materials.
We support large sizes that assume the size of products and small sizes for research and development.
Features
3 types of atmosphere is available to use: vacuum, atmosphere, and inert gas
Heat the upper and lower block plates to a high temperature (heater surface temperature 1050℃)
Press from 10 to 500 kN
For various press sintering, dissimilar metal bonding, diffusion bonding, hot mold forming, etc.
Block heater
The block heater BH-1100 has a built-in high-temperature cartridge heater in the upper and lower block plates to heat the block plate to a high temperature (surface temperature 1050 ° C).
It is also possible to control the temperature of each heater to provide the desired temperature distribution.
We will design the optimum heater according to the purpose by our simulation and propose a block heater considering the heater arrangement.
High temperature cartridge heater (single) Upper block heater (18 built-in heaters)
By our simulation, we will propose a block heater that takes your wishes into consideration.
    Block heater soaking range

※The high temperature cartridge heater used in this block heater is manufactured by Sanyo Thermal Industry Co., Ltd.
Specification
| | |
| --- | --- |
| Heating method | Block heater |
| Heating temperature | 1100℃(block surface temperature1050℃) |
| Press | 10~500kN |
| Soaking heat | ±10℃ (range of □ 400mm for block size □ 600mm) |
| Atmosphere | Vacuum or inert gas or atmosphere |
| Vacuum exhaust system | Oil rotary pump, mechanical booster pump |
| Ultimate vacuum | 10-1 Pa unit (when the furnace is empty, at normal temperature) |
| Control panel | Touch panel, sequencer control (heating, atmosphere, pressure) |