Round chamber pulling system (CZ method)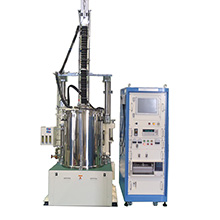 Best-selling
Czochralski method crystal growth furnace
High-frequency heating crystal grower
Description
KDN's CZ pulling system is one of the most common furnaces to grow industrial single crystal among the CZ(Czochralski) method systems.
This equipment has enabled the automatic growing after seed touch by our devised the growing program(ADC control). In addition, by the power control has excellent reproducibility, here is not much difference in the grown single crystals, et al.
Application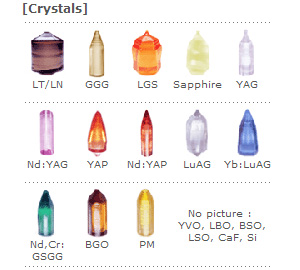 LT/LN、GGG、LGS、Sapphire、YAG、NdYAG、YAP、NdYAP、LuAG、YbLuAG、NdCrGSGG、BGO、PM、YVO、LBO、BSO、LSO、CaF、Si etc.
Specification
Chamber

Cylindrical water-cooled double structure, vacuum-tight structure

φ600~1200mm xH1000mm

Heating methos

High frequency

induction heating

system

Output
10~200kW
Heating temperature
Max. 2200℃
Load cell

3~80kgf, Minimum resolution 1/100000

Controller

ADC

function